December 8th, 2012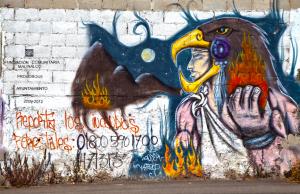 I've been exploring/photographing the rural towns and villages from a central location of Tenancingo, about an hour south Mexico City.

The subject content for photographers looking for rare opportunities is bountiful and basically uncharted territory. The photography in the Mexico Gallery of Artwork should depict some of the flavours of subject matter readily available.

Also below there is a "CLICK HERE FOR MORE INFORMATION" link that will take you to my more personal narrative of my experiences, stories and visual weave of poetic photography!

"Photography Tourism" has great unlimited opportunities for the photgrapher with an interest in the Aztec and Mayan culture and history
... Tenancingo has probably the largest and most colorful twice weekly market in all of Mexico.

... The famous rebosos worn traditionally in this area for centuries are made by old wooden hand operated looms held together with wire and more threads and operated by skillful weavers.

... The famous migration and winter nesting grounds of the monarch butter fly lies in Valle de Bravo

... Meet my good friend Juan Estevez who will be one of our tour leaders and interpreter. In his small village of Tecomatlan his extended family, for over 200 years has maintained the tradition of baking the famous "Pan de Teco" sweet buns in clay, wood-fired ovens. The distribution and sales network goes as far as Mexico City.

...or meet Uvaldo, the still owner and part of an association of other stills who produce their own legitimate label of the finest mezcal sold and distributed to the upper class restaurants of Mexico City. His motto is; you can visit and taste as much as you like but what you leave with must be paid for!


Photographers are welcome to express their interest in a guided tour and journey into these small towns with select qualified guides and interpreters for photography opportunities to places of colorful content, plentiful with rich traditions of culture, art, archeological history and especially the spirituality of the peoples.

I will be adding photos with descriptions on a continuous basis in this blog to keep your interest.